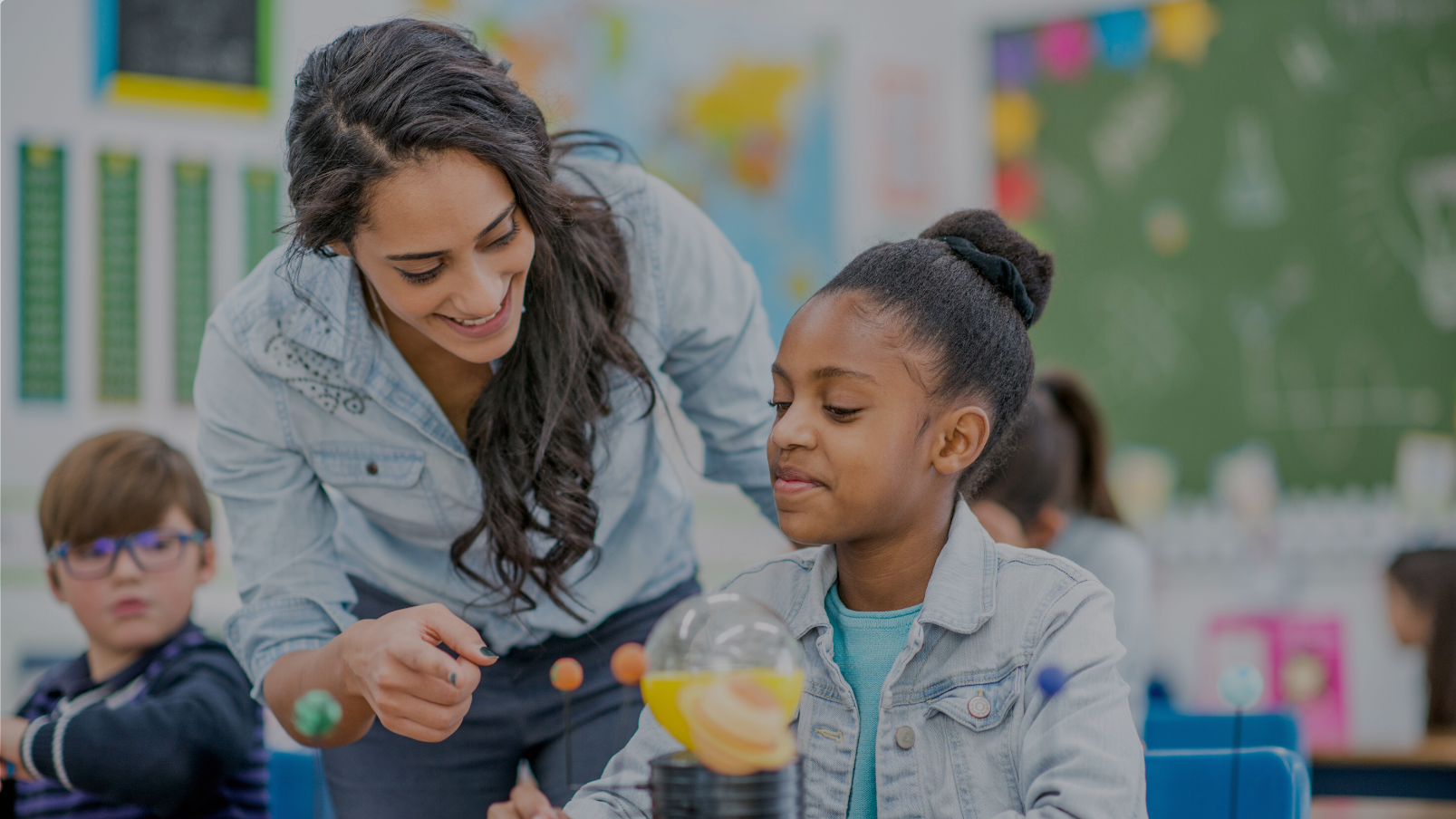 Free Accounts for Teachers
Thousands of teachers using Google Classroom also use a free Schoolytics account to make data-driven decisions and take faster action based on trends in student performance. Save time trying to find and use data from Google Classroom with our amazing data and communication tools.
Explore the Demo
Get more out of Google Classroom
Teachers love that Schoolytics transforms their Google Classroom data into actionable insights for personalized instruction, faster grading, and better communication with students and guardians.
Sign Up for Free
Teachers love Schoolytics
Take your classroom to the next level with our teacher tools.
Turn your classroom data into a dynamic to-do list
Tackle your grading, collect missing assignments, identify disengaged students, and celebrate successes based on real-time data.
Get more done with reused and shared assignments
No more reinventing the wheel. With the Schoolytics workspace, you can reuse assignments from last school year and share assignments with colleagues effortlessly.
Generate progress reports in no time
Turn your Google Classroom data into share-ready progress reports with just a few clicks that you can show to students and parents.
Communicate with more students in less time
Send students personalized assignment reminders and high fives based over email or directly in the Google Classroom annnouncement stream.
Join our Certified Trainer Program
We are building a community of teacher advocates. The Schoolytics Certified Trainer program recognizes educators who are passionate about data and familiar with how Schoolytics can support teachers to measure, monitor, and manage student engagement. Schoolytics Certified Trainers receive support from Schoolytics to share their expertise about how to use Schoolytics effectively in schools.
Learn More
Access to a Teacher Pro account for free
Connections and community with other educators
Advanced notice of new features
Direct access to the Schoolytics support team
Support to present Schoolytics at conferences and events
Free Schoolytics trainer packs, badges, and events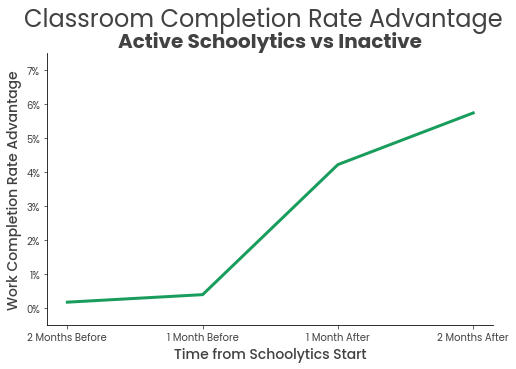 Our IMPACT
When teachers use Schoolytics, their students are more successful
Guided by our expertise in data analytics, we launched a rigorous research evaluation project to assess our impact in classrooms. With Google Classroom data spanning the academic year, we can observe and measure student engagement before and after teachers start using Schoolytics.

After careful analysis, we find that using Schoolytics has a measurable and statistically significant positive effect on students' assignment completion rate. More specifically, compared to inactive teachers, teachers who actively used Schoolytics after signup had students with an assignment completion rate that was
5-10% higher.
Sign up takes less than 10 minutes!
Start your journey to better data, more time, and better student outcomes.
FREE
$0
per month
10 Google Classrooms Synced
Single Student Progress Reports
Bulk student messaging
Real-Time Data
Free Teacher Workshops
Sign Up
teacher pro
$9.95
per month
100 Google Classrooms Synced
Bulk & Customizable Student Progress Reports
Bulk student messaging
Real-time Data
Free Teacher Workshops
Contact Us