Schoolytics for parents and students
Parents and guardians want to know how their children are progressing, and what they can do at home to support learning. Students want to know how they're doing too.

Help them all track academic progress, and help your teachers have richer and more meaningful conversations with students and families about learning challenges and successes.

Parent/Guardian Portal
When parents can see their children's work and progression, they can better support student learning at home. With Schoolytics, they can access live reports, automated alerts, and study resources to help students get work turned in on time. The platform is available in Spanish and French (with more languages available upon request).
See the Parent Demo
Give your parents and guardians more tools to engage with teachers
Empower students to take ownership of their own learning with the Student Portal: a personal homework helper
Students are excited to engage with their data and are eager to set goals on assignment completion. Help them get a view of their progress that is simpler than the LMS and more detailed than their profile in the SIS.
See the Student Demo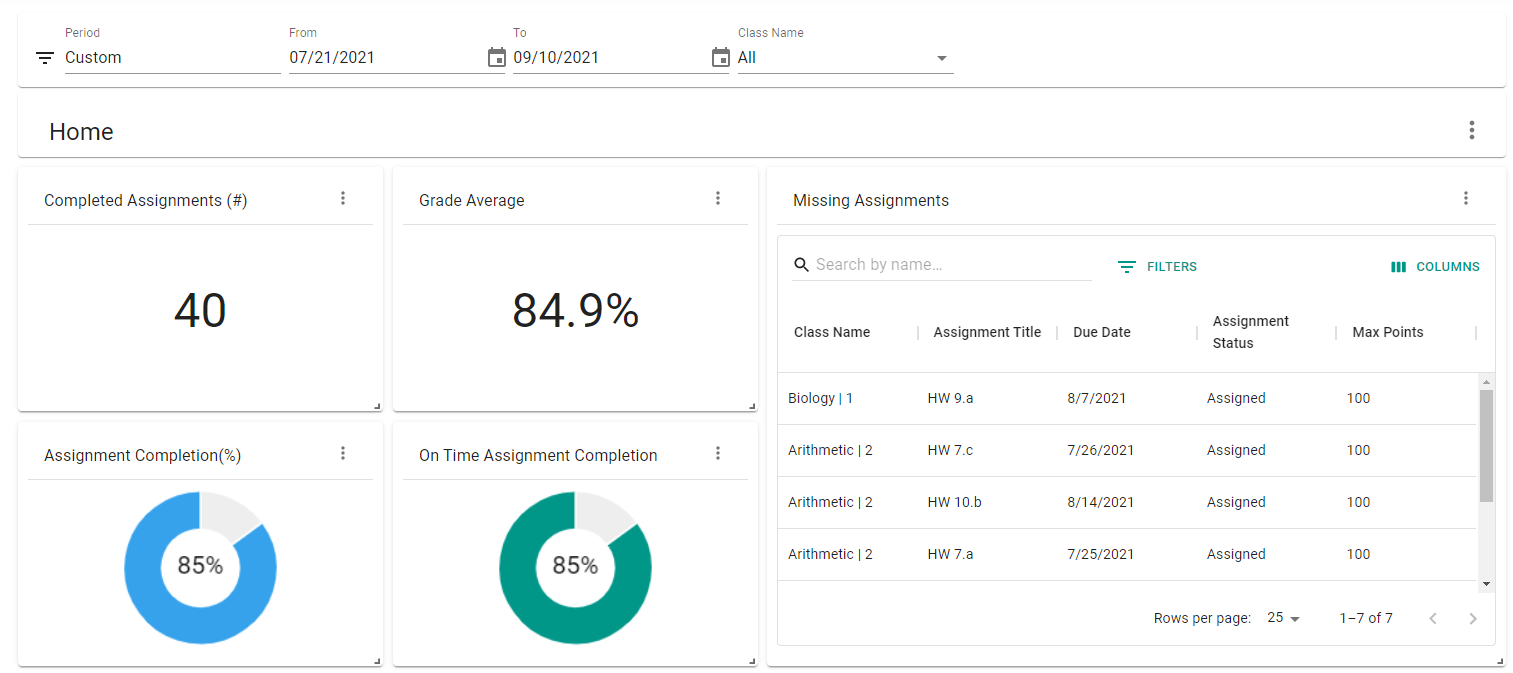 Contact us to learn more
Start the journey to change the data culture in your district today.