Equity Insights and Reporting
Understanding and improving equity cannot be accomplished without the right data. Schoolytics helps educators get a deeper and more comprehensive look at equity, whether that's in an individual classroom or across the entire district. Because Schoolytics can pull data from your student information system (SIS) and combine it with any other dataset, the Unified Data Platform is a must-have resource for equity-minded leaders.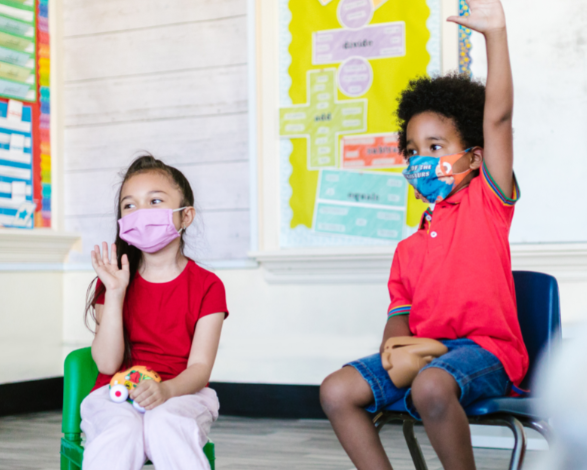 Build a culture of success for all students
Equity is a crucial part of many districts' strategic plans. Determining if your school or district is achieving its equity goals requires a robust set of data—data from different sources merged into a flexible tool for easy analysis. Schoolytics provides the data "plumbing" and produces action-focused visualizations so that you understand your unique equity landscape. With the Unified Data Platform from Schoolytics, district and equity leaders can finally track and compare key metrics of student achievement across multiple groups of interest in a way that isn't possible on any other platform.
See Equity Reporting in the Demo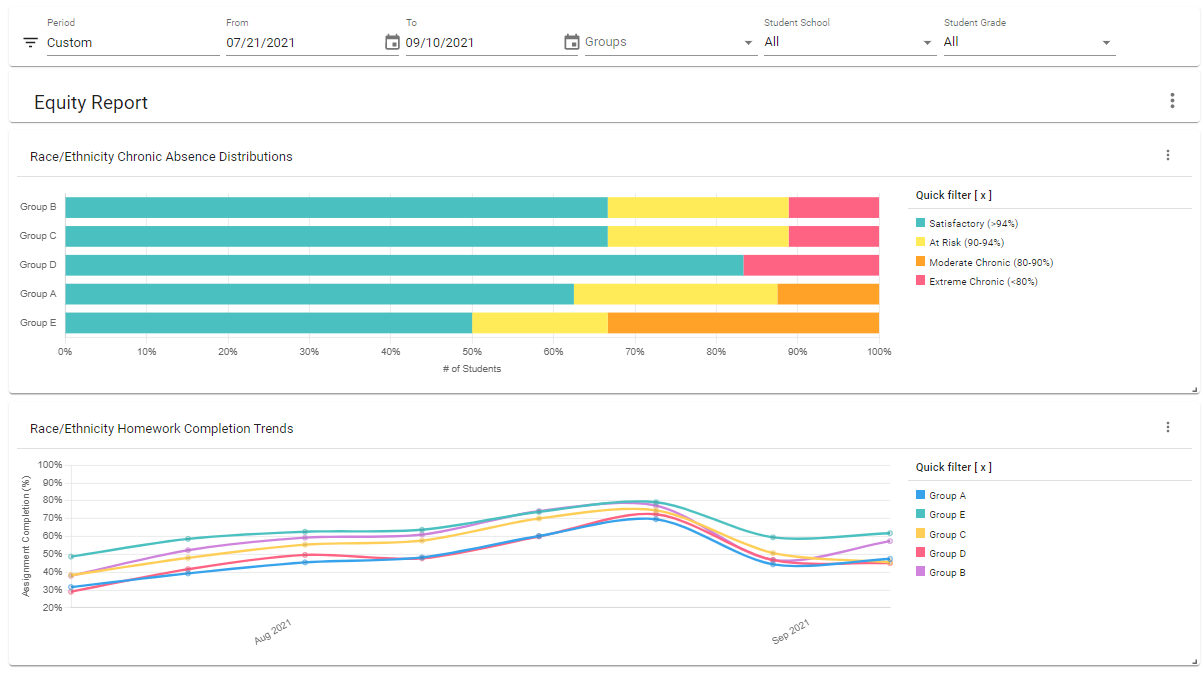 Data as a powerful equity tool
Save your staff time and energy without having to rely on manual exports from different systems.

Support students to reach their full potential with deep insights into multiple dimensions of achievement and success.
Attendance
Attendance is a key element of access to learning. Get more insights into which students are experiencing chronic absenteeism or truancy, and track specific subgoups daily.
Assessment
Formative and summative assessments form the backbone of achievement data. See if student groups are tracking on grade level, and whether all students have access to and are succeeding at grade-level work.
Homework
Schoolytics is the only source for homework gap data. Go beyond test scores and examine whether all students are able to complete assignments regularly, or if there are barriers to homework completion that you can address.
Customization
Other sources of data, such as behavioral or SEL data, can be added to the Schoolytics platform. Dive deeper into how well your district is supporting your most vulnerable learners.
Book a demo to learn more
Get the equity insights you need to serve your students today.